Charitable Gift Annuity
You donate your property (cash, stock, or real estate).

You recieve a charitable tax deduction for a portion of your gift.

We pay you (or a loved on of your choice) a fixed income for life. The fixed income can be quite high depending on your age. A portion of your income stream will be tax-free.

You will further the impact of the three angels' messages of Revelation!
With Annuities You Recieve
Guaranteed life income

Fixed rate according to your age

Large initial tax deduction

Future annually income partially tax free

Fulfill charitable intent

Minimun amount $10,000
Gift Annuity Rates
Age 65 - 4.7%

Age 70 - 5.1%

Age 75 - 5.8%

Age 80 - 6.8%

Age 85 - 7.8%

Age 90+ - 9.0%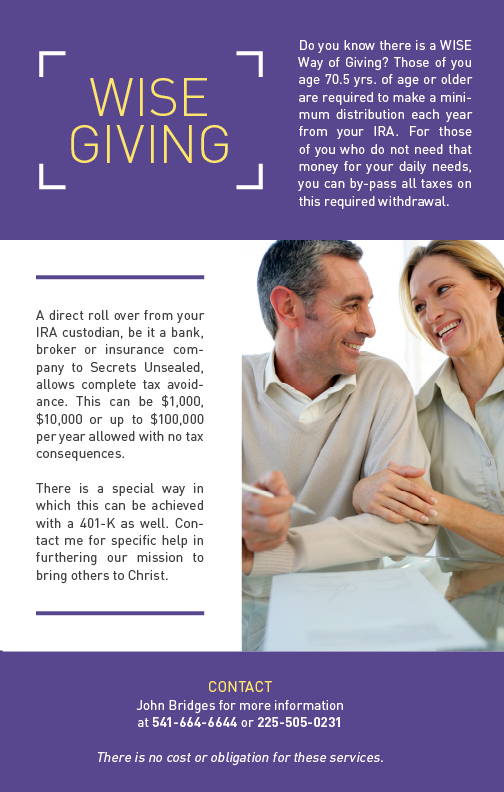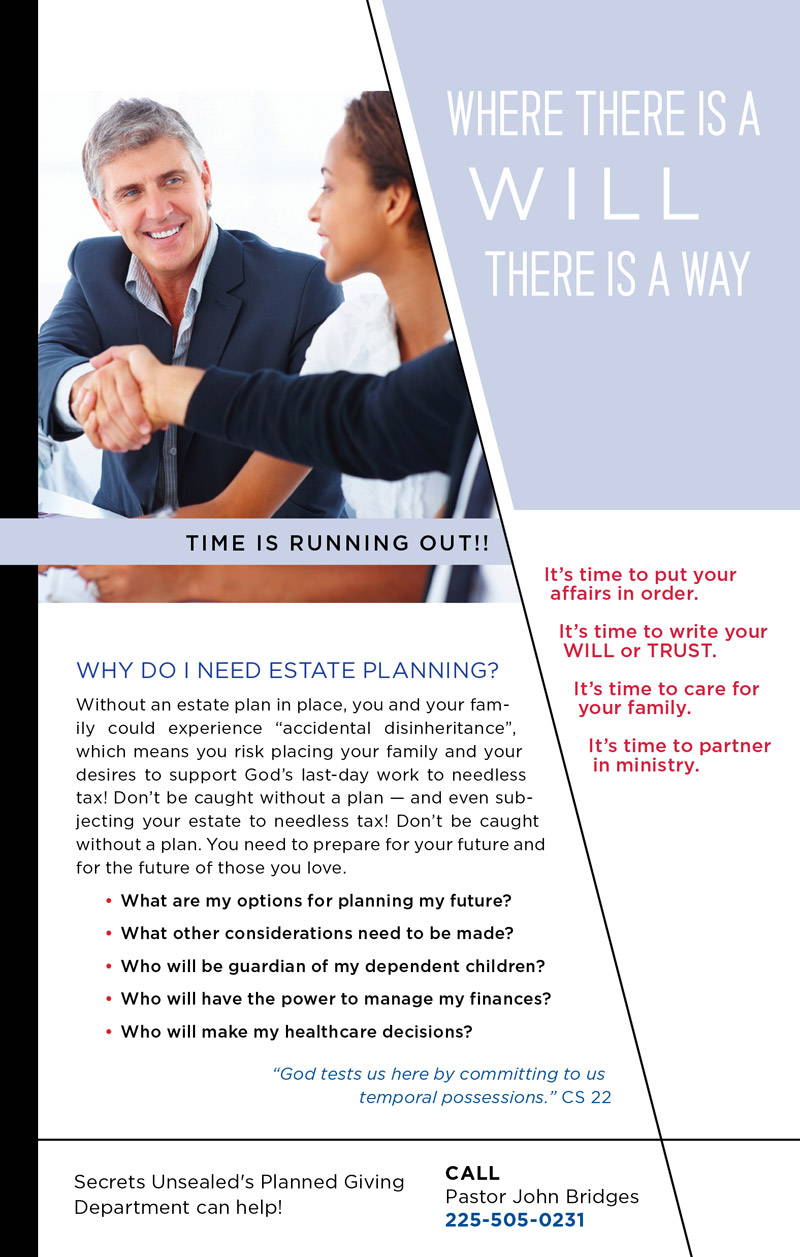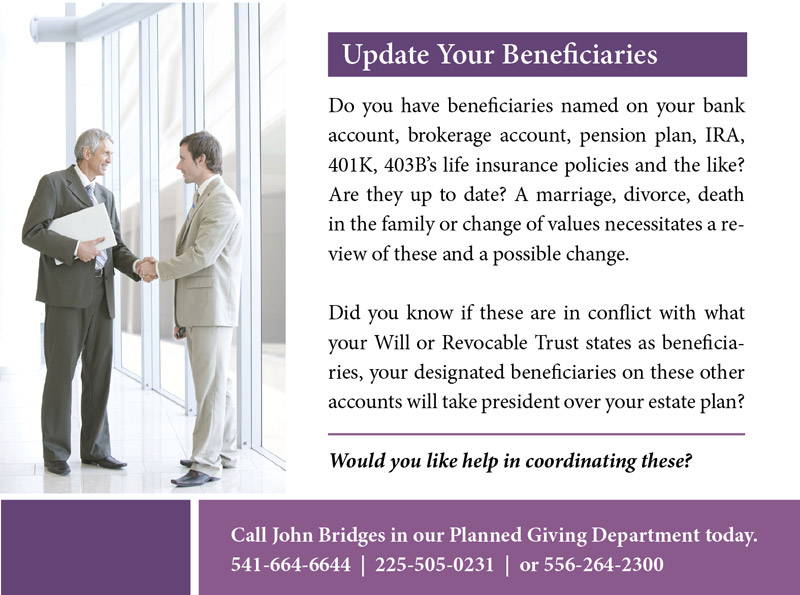 Thanks! We will reach out soon.
This field is required
This field is required
This field is required
Oklahoma Residents: A Charitable Gift Annuity is not regulated by the Oklahoma Insurance Department and is not protected by a guaranty association affiliated with the Oklahoma Insurance Department. South Dakota Residents: Charitable Gift Annuities are not regulated by and are not under the jurisdiction of the South Dakota Division of Insurance. Annuities are not available in AL, MD & WA. Annuities for CA and IL residents are provided by Pacific Union Conference of SDA Gift Annuities for HI residents are provided by Hawaii Conference of SDA. Annuities for all other States are provided by Western Adventist Foundation.